Hey All,
For the first time in ages I actually have a lot to blog about but will probably keep it short in case I pass out midway or something.
First off, I've been amazingly sick the last couple of days. Today I finally managed to crawl out of bed for a couple of hours and trying to eat now. Hopefully I'll recover pretty fast so as to not fall too far behind. :)
Mischief Mages for my part at least has been paused since I got sick. Ryan and I had a development day last weds/thurs night was pretty solid. Nathan was there too but was distracted a lot. Took us a while to get his mac working as well, so was a lot of Ryan working and me setting the mac up. I finally got to play Fruit Ninja and Ninjump as well. Which I didn't get a chance at the new years catchup party since Mark flattened the batteries in the iPad before I got a chance.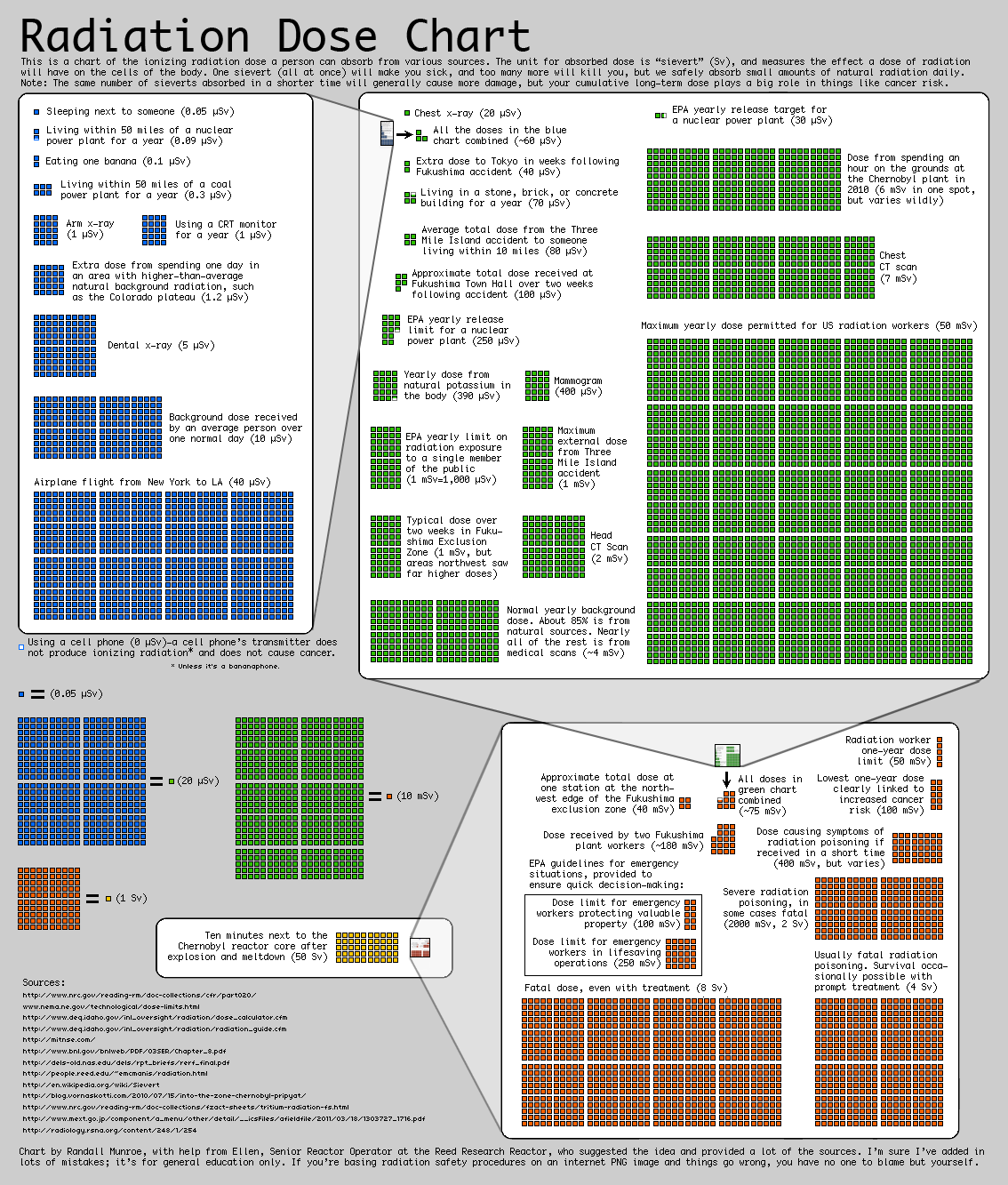 Pretty sure I did that wrong, but I'll just edit if it is :)
Feeling pretty weak so going to go rest a bit, might edit later to add more if I feel up to it.
Have Fun, Paul.
Also;
Harry Potter 7 Pt 2 Trailer [
YouTube
]
Adorable Wolves in Minecraft [
YouTube
]
I love that radiation chart, I laughed so hard when he mentioned the bananaphone.
And those wolfies are simply adorable!

Also, as an afterthought, maybe instead of having to edit multiple times, you just post the blog and wait until I come along and fix it up? =P